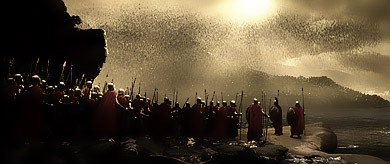 300 Spartans
against
a Million Persians!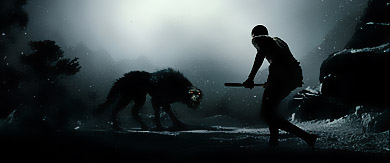 After 3 weeks in the theaters, we were finally able to watch the movie! The color and tone of the scenes, from the blue moonlit cold night to the warm overcast daylight, was fantastic! The detail, the gore, the dirt on their faces, really was amazing!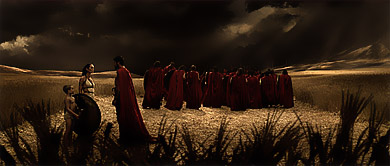 I wasn't expecting too much of this movie at first. I was thinking it might just be another Arthur. Man, I can't tell you how wrong I was! The movie was awesome! The war scene is even better than Helm's Deep! The characters, their attitudes, were perfect. How they still could see humor in the height of the battle was effective in showing their bravery and their being used to those kinds of situtations. The fight choreography is unprecedented! I could go on and on here, but I wouldn't want to bore you!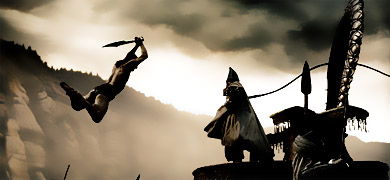 It's amazing how the 300 Spartans just dropped waves and waves of attacking Persians. Shooting arrows so many it blocked out the sun. Fighting the world's best fighters, with rhinos, elephants, even giants! Makes me think how brave David was, fighting alone with Goliath, with only a sling and a couple stones. He must have looked something like that.
It didn't matter what the Persian King sent, they destroyed it! It is truly an epic!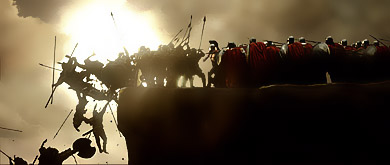 Some of my favorite lines/scenes:
Persian: "This is madness!"
Leonidas: "Madness? This is Sparta!"
Persian: "Lay down your weapons!"
Leonidas: "Come and get them!"
Persian: "Our arrows will blot out the sun!"
Spartan: "Then, we shall fight in the shade!"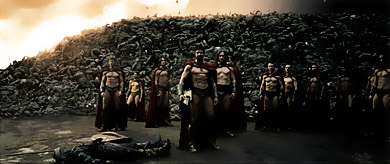 Photos courtesy of warnerbros.com and imdb.com