Tuesday, February 5, 2008
The most wonderful thing happened last Friday. I saw the most beautiful girl in the whole world. With her sparkling eyes, puffy cheeks, pouty lips and round bald head!
Yes! My new born baby girl! My wife gave birth to my beautiful daughter last February 1, 2008!!! 3 cheers for me!!!
Oh! And of course! We took pictures!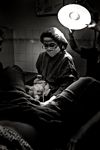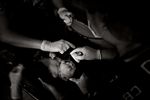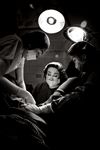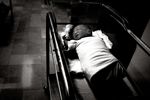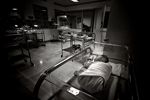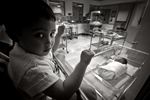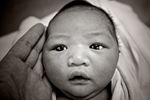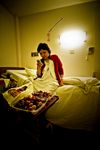 10 Comments
jo
Congratulations!!!
God has given you a beautiful blessing! :)
February 5, 2008, 7:27 pm
Michelle
Hey Marcel!!!
Congratulations on the wonderful news! Kuya na sa David! =)
February 5, 2008, 8:42 pm
ervin Cruz
CONGRATULATIONS ! im so happy for you and Jo! i hope to catch up with you guys soon ... i miss you all ! how are all of you?
February 5, 2008, 9:39 pm
Laura Kenton
Welcome to the world Natalie!
As your dad captured your entry, you captured his heart. Family is a beautiful thing.
Dad, what can I say. The pictures are amazing! I will expect nothing less from you.
February 5, 2008, 11:27 pm
Joyce Martinez
Congratulations guys! She is precious!!!
February 6, 2008, 10:40 am
Girlie F. Solis
Congratulations. You're so blessed to have her. She's an angel!
February 6, 2008, 2:00 pm
Mich Chua
Congratulations Marcel & Joan!!!... and to David of course... you're a big brother now!!
February 7, 2008, 11:24 am
ronsb
Congratulations! Some really great images here of a wonderful event. My wife **banned** cameras from the delivery room when we had our twins, but I have been making up time since! ;-)
April 7, 2008, 12:12 am
len romero
hi, am looking for someone who can help me rent a house or casita in punta fuego. or maybe a member who can endorse us for a day trip. appreciate any help.
July 14, 2008, 5:07 pm
https://titan-gel-vietnam.pro
How does titan gel für männer operate?
Titan gel
The $ttnglvn767 unequaled kernel delivered the expected effectuate eve if obtained with naive
methods or victimized on an irregular basis. Thanks to the
Modern methods of devising the press out and its combination with many cancel active voice substances, the creators of
"Titan gel" managed to accomplish an telling
issue!
June 10, 2017, 7:36 am