I recently purchased a 720nm IR Filter from Ebay for only $21. It has been a long time since I've been wanting to try IR Photography, but since the prices of IR Filters were high (normally $80 to $160 here in the Philippines) and it wasn't really a priority, so I just let it off until I found this on Ebay, from a chinese seller, that offers free shipping to my place. Anyways, our friends invited us for a dip on their pool one afternoon so I just went ahead and brought my gear. And this is the results.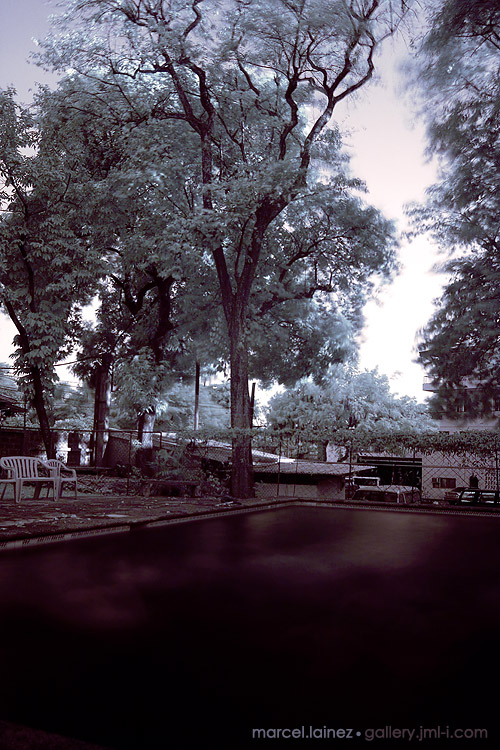 Post-processing: Shot in RAW, used the white-balance picker in Adobe Camera RAW and chose the leaves for white balance. On PS, adjusted levels, and used Color Balance to remove the Red/Orange cast on most of the image. I'll try Red and Blue channel swap next time.
Here are the rest of the pics.