Following up on my recent entry about Infrared Photography, I tested another way of post-processing infrared photos. This time, I swapped the red and blue channels. The main idea is to swap the channels, using channel mixer, set the red channel to 0% red and 100% blue, and the blue channel to 100% red and 0% blue. Although, what I did is made some slight adjustments and did not stick to 0%'s and 100%'s. It is best to test this to suit the taste. Here are the results of the post-processing.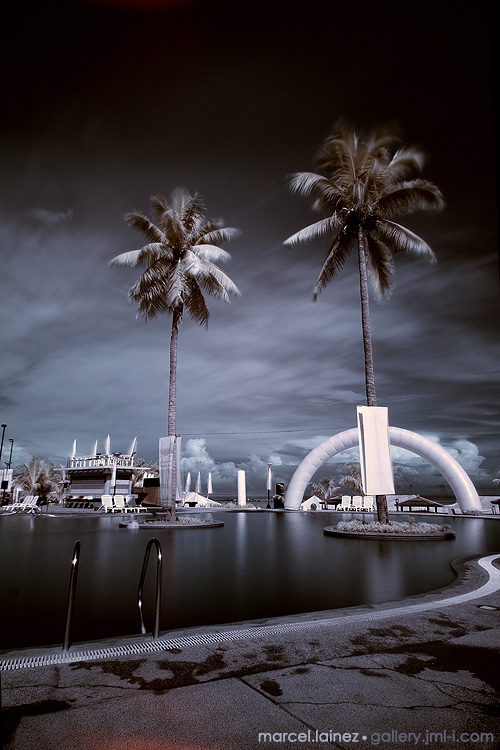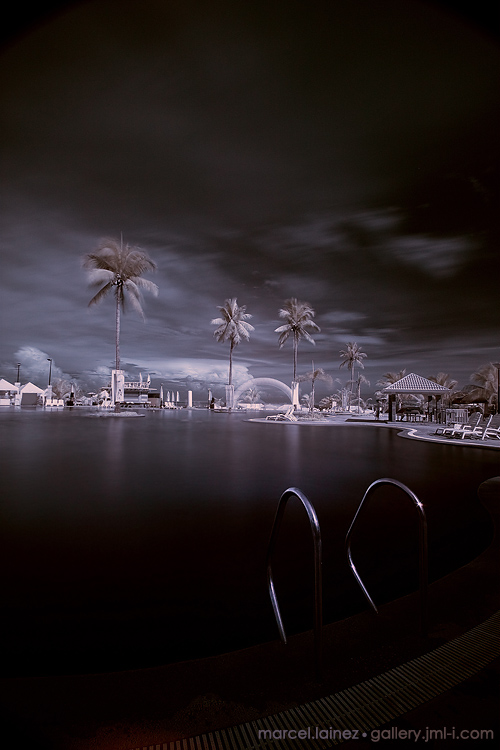 Shot these images in RAW, chose the White Balance Picker and picked the leaves of the coconut tree. On photoshop, autolevels, then adjusted with the Channel Mixer.
These images were taken in Canyon Cove in Nasugbu, Batangas, Philippines. Here are some pictures I took from the place including some more infrared photos.