Last November 5, we took a very short sabbatical and went to Tagaytay for an overnight stay. It was our first out-of-town trip with just the four of us: me, my wife, and our two kids. The travel went smoothly and we didn't encounter heavy traffic at all. We did not go through Skyway either.
Before arriving in Tagaytay, we stopped by Sta. Rosa, Laguna. We had lunch at Pig Out in Nuvali. The food was delicious but it was pretty expensive for a normal fare. We ordered the chicharon fried rice, sizzling tuna belly, kebabs on stick, and fried chicken for both kids.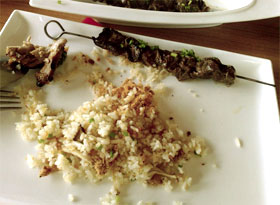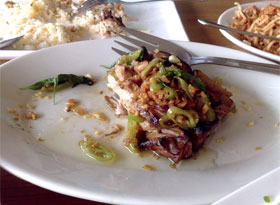 Arriving in Tagaytay, we booked a room with twin beds in the Summit Ridge Hotel. This hotel is just right across Josephine's restaurant along Gen. Aguinaldo Highway.
It was a wise thing that we took the overnight package which costs PhP3,250 only (US$74) without breakfast. The published rate, according to their website, for the same room for an overnight stay with breakfast for two costs PhP7,250 (US$165). Four thousand pesos could go a long way. We were delighted to discover that their breakfast buffet charges PhP399 only per person and kids eat free! Four thousand minus eight hundred... You do the math.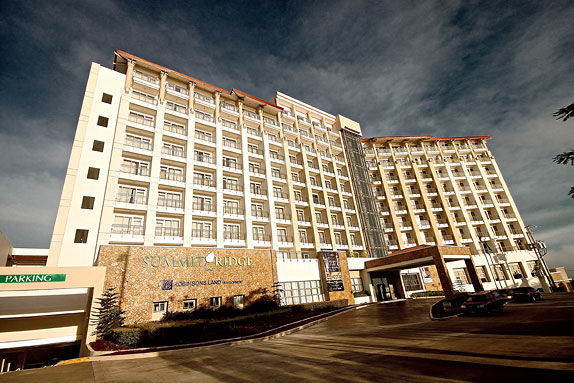 The room smells good and the beds are comfortable. No view of Taal Volcano, though, but the huge bath makes up for it. We love the shower head!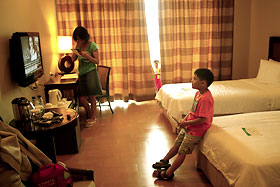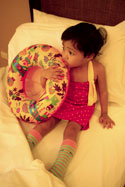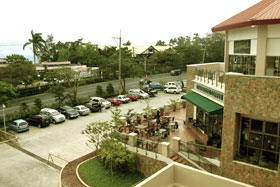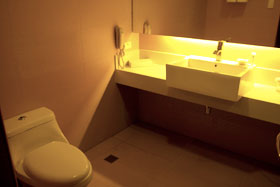 We took a dip in the pool but couldn't tolerate the icy water anymore.
At night it started to rain so hard it looked like signal no. 3!!! So we had a nice steaming hot chocolate drink while watching the pilot episode of "The Walking Dead".
The next day, we had lunch at Eli's Barbeque Grill. They had this Php300 All You Can Eat promo where they will serve you a large portion of pork and chicken bbqs, fried chicken, a heavy serving of pancit canton, bulalo, and macaroni salad. For kids, Php150 only. The food was great! We were kinda suspecting though on how they will charge us if we cannot finish all of it. And surprise! Double charge for unfinished food. This is what I call a "Texas Chainsaw Massacre", meaning, a small unknown restaurant starting out good, serving all the good things, and then massacre you at the end.
Although, it still turned out alright! The restaurant just double charged my son's fee. So we ended up paying Php900 only! And we took home all our left-overs! Imagine that, a big guy like me not finishing my food! That gives you an idea how much food we were served!!!
So I do recommend this place, just remember not to bring your girlfriends and wives and don't eat breakfast before coming here. Here are the rest of the pictures.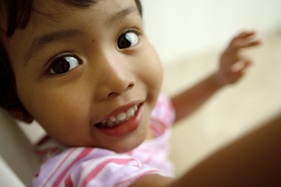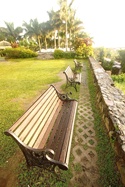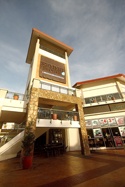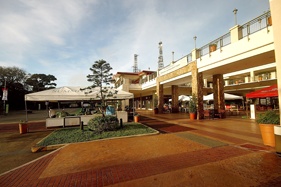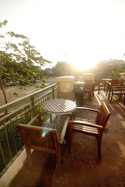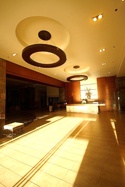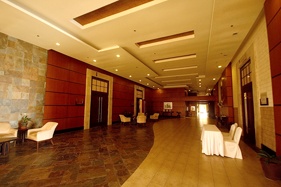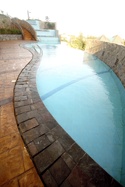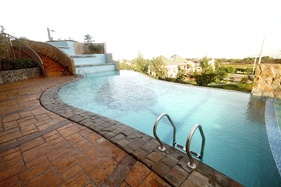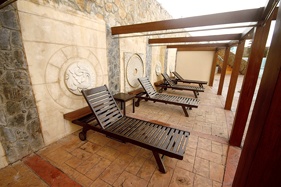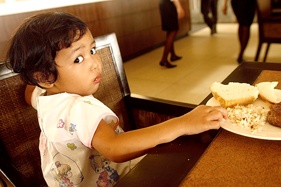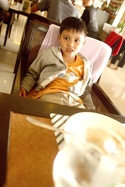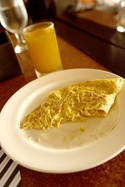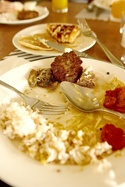 Before heading home, we took a short stop at Sta. Rosa's outlet shops. They did a good job here, it looked a little like Chicago's Old Orchard. A little bit.