After having our second child, dates with my wife have become few and far between. Every chance we get to go out by ourselves is always a welcome respite even if it's a strenuous activity like grocery shopping. So after my friend's Friday night small birthday celebration, we stopped over Bubble Tea just to linger on.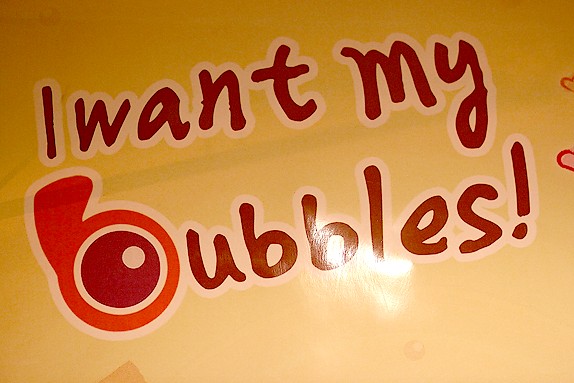 Bubble Tea is just along Tomas Morato Ave., located a floor above a ballroom dance studio. The neon sign would be hard to miss.
<Bubble Tea facade photo coming soon>
Looks like Bubble Tea has a lot of fan boys and girls. The restaurant was crowded with young people inside clutching their cellphones, typing away from their laptops, and showing off their new gadgets. The ambiance is very casual perfect for teenage boys and girls, but we didn't mind sitting outside.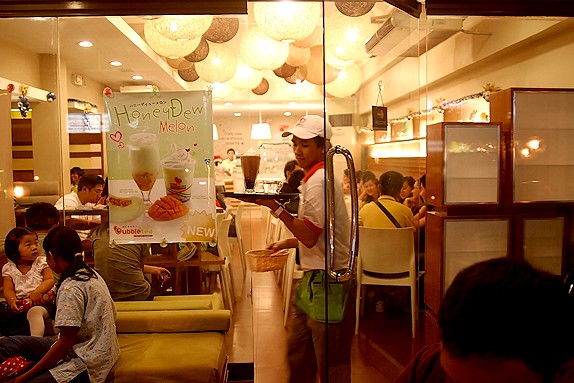 Our waitress
My wife and I shared eight Takoyaki Balls. Takoyaki balls are grilled octopus-filled balls made of pancake batter, topped with mayonnaise, katsuobushi and sweet soy sauce. Katsuobushi is a japanese term for dried skipjack tuna flakes. My wife, with her awful cold, said, "walang lasa", which means no taste, but she managed to fill up on 3 pieces. In fairness, we really didn't know what Takoyaki balls taste like but I personally enjoyed it.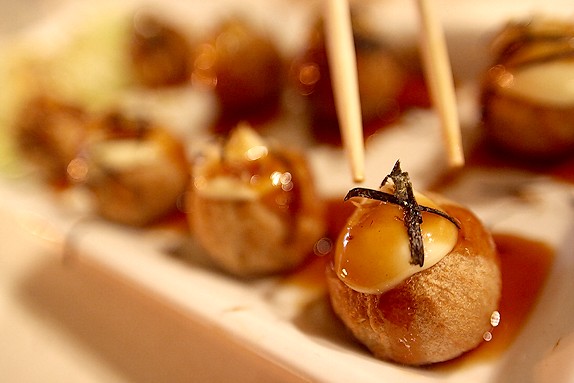 I also ordered Royal Milk Tea. Nothing special about it though.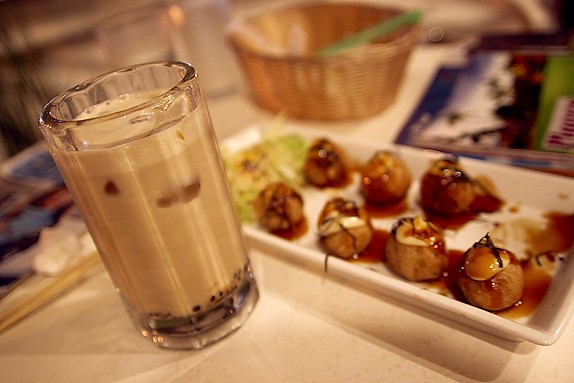 After a few minutes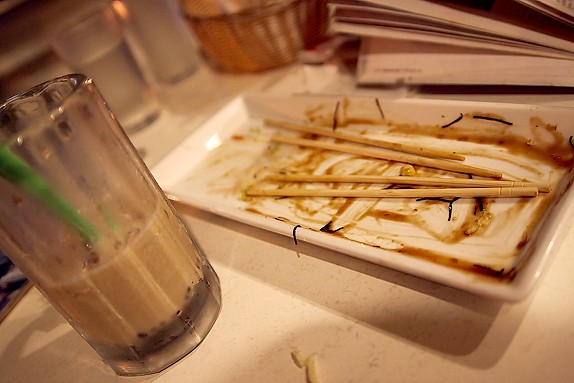 Tomas Morato on a busy night.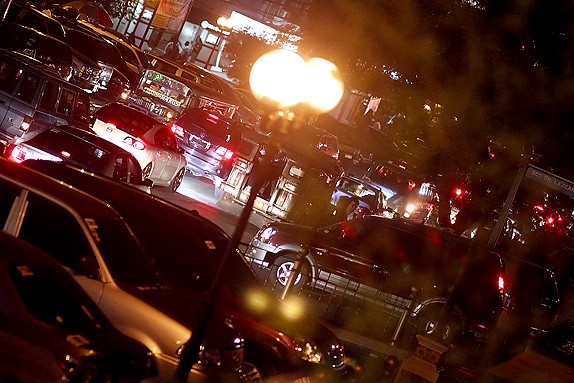 This is the view from Bubble Tea.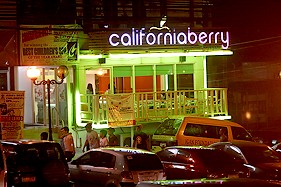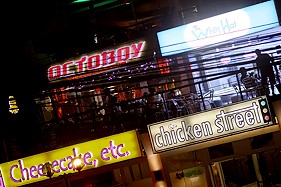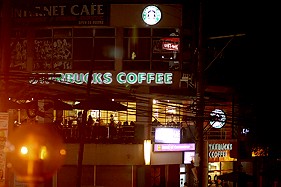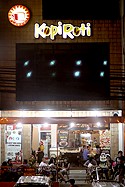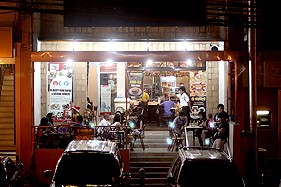 Our bill.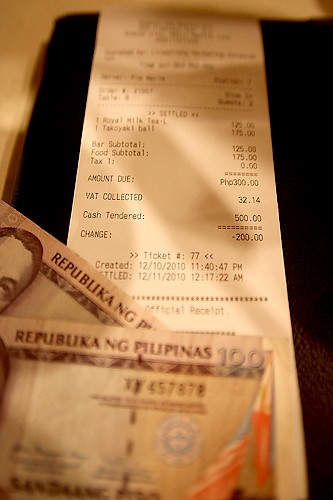 Bubble Tea's Menu, just in case you guys want to see it.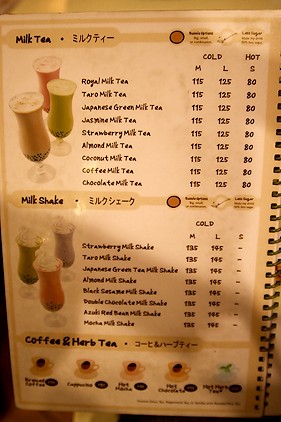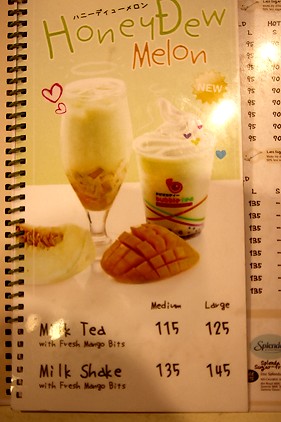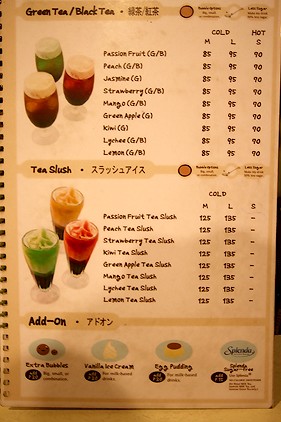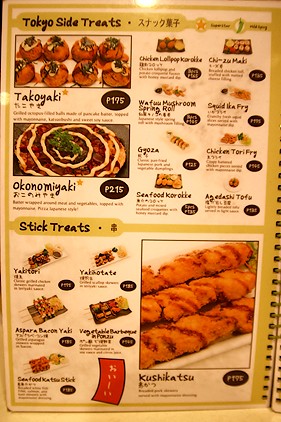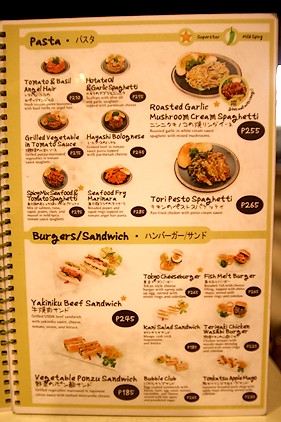 Addendum:
Eric and Michelle. I'm not sure if it was us who got caught by surprise or Michelle.