I'm not really a burger connoisseur. I would categorize myself more of a burger enthusiast than an expert.  Every so often, I would try out new burger joints with my wife just to satisfy my cravings for burgers along with my mission to find the best burger in Metro Manila. This time around, we visited Johnny Rockets in Tomas Morato Ave.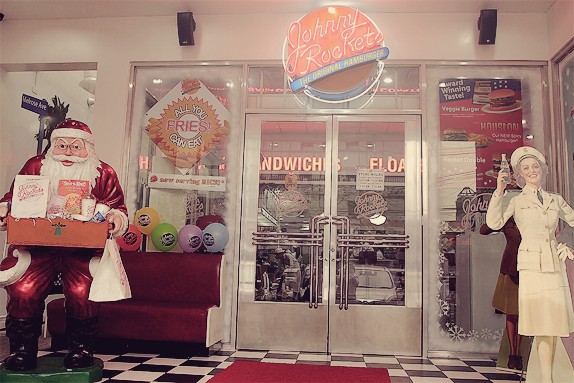 Johnny Rockets offers not just burgers and shakes but also the dining experience typical of American-style diners. Both the exterior and interior are quintessentially American. The fixtures, the decor, the tiled floor all memorialize the era of feel good Americana with some Coca cola memento of various kind. The jukebox near the entrance is a classic.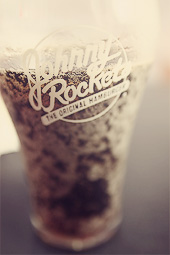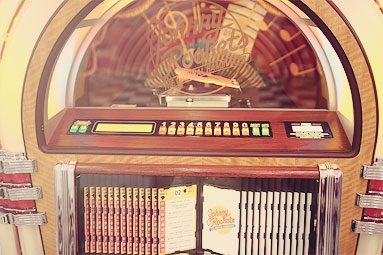 Ironically, diners in the homeland of the US of A essentially offer cheap meals but it ain't here. The price of Johnny Rockets basic burger is very expensive which cost my poor wallet around PhP280. Converting that to dollar, that would be about $6.50 for a piece of artery clogger. This is already considered luxury food here in the Philippines. The burger is very juicy but the patty seems to be somewhat bland. The mustard overpowered it's taste. My wife ordered Philly Cheese Steak, again, the patty was very juicy and very tender but the taste wasn't exceptional, though, my wife loved it, but she's a girl. If we were talking strictly about burgers, I would say Hotshots, Good Burger and Big Better Burgers would be a better choice. The best part about Johnny Rockets though is the free flowing french fries. Gotta love the tartar sauce that came with it.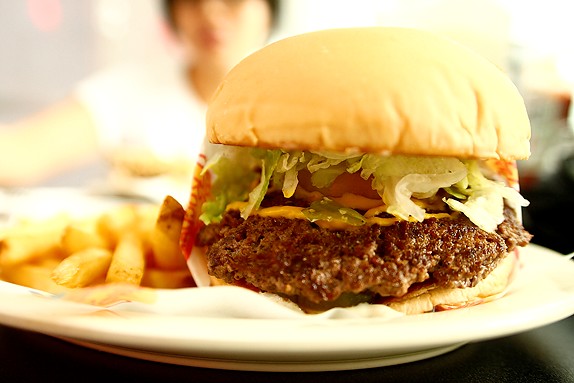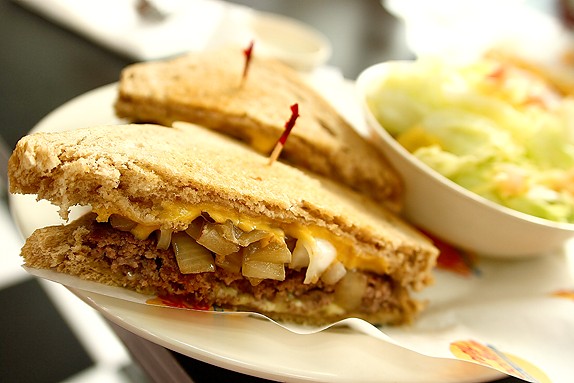 We also ordered their 'white cow', diner lingo for vanilla milkshake. Their milkshake's one of the best so far. It could even be better than In 'n' Out's. But, it does come with a price tag. About P215 or $5.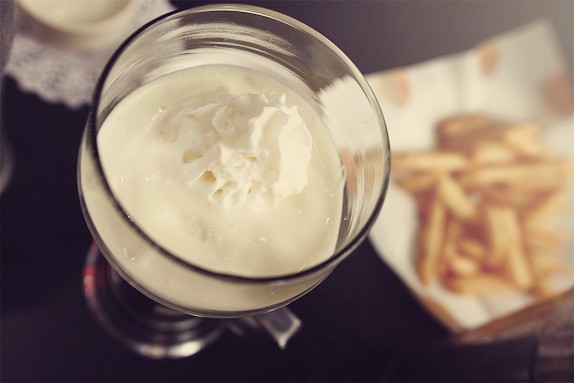 This is our waitress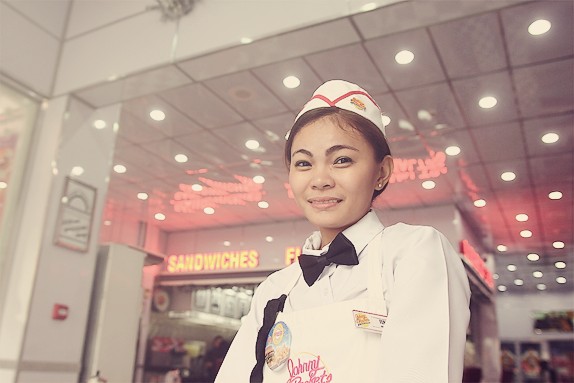 and this is our bill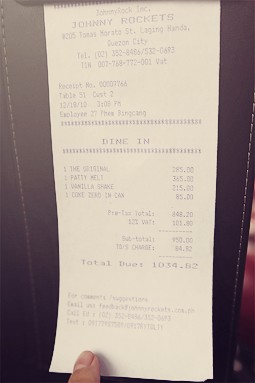 Here are some more photos my wife and I took at Johnny Rockets.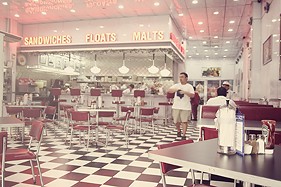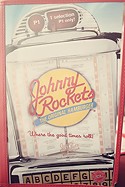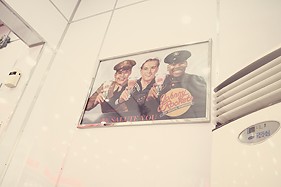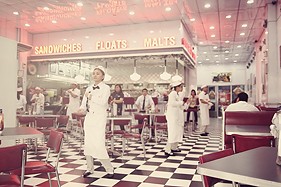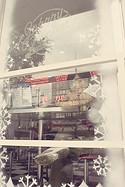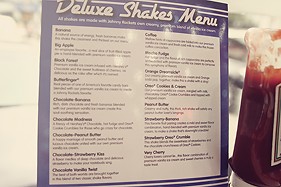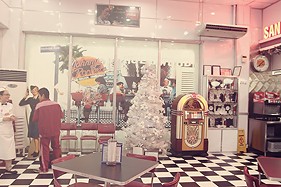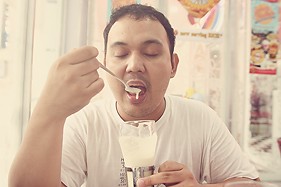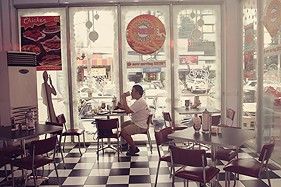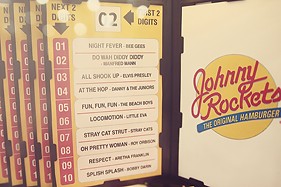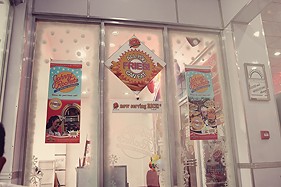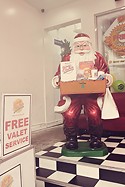 The Wifey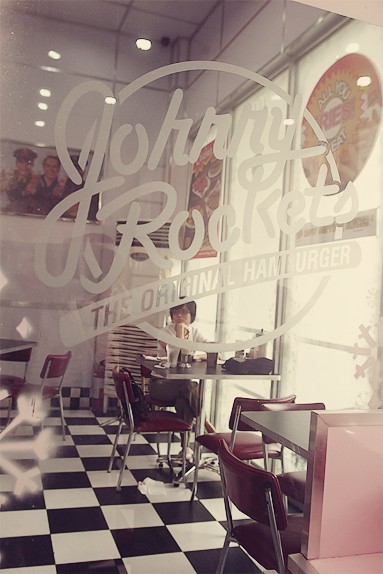 Oh. And the menu, in case you guys wanna see it before you visit Johnny Rockets.