We left the Philippines, through Philippine Airlines, Thursday, at about 3pm and arrived in Singapore just before 7pm. This is the best airport I've visited so far. Better than Hong Kong's or Chicago's O'hare.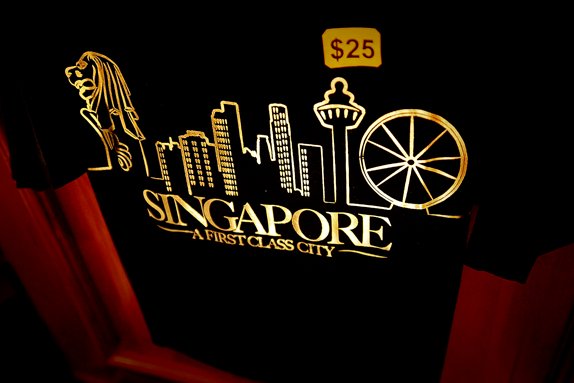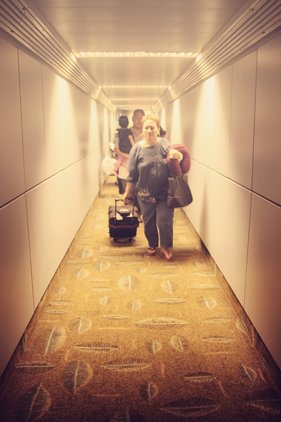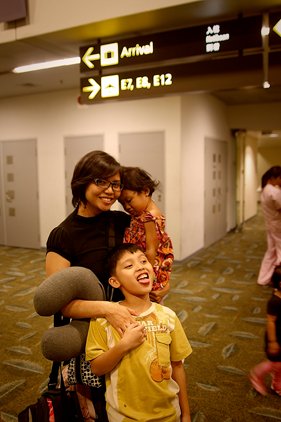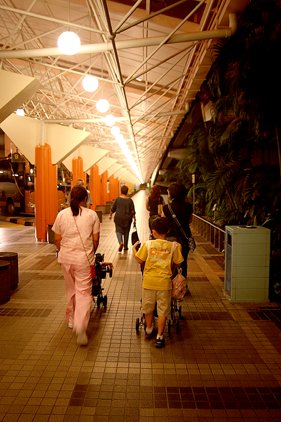 We arrived at the Orchard Parade Hotel at about 8pm so we immediately checked in and brought our luggage to our rooms. My kids were very excited about Singapore and my daughter was shouting 'I love this place' while we were checking out the rooms.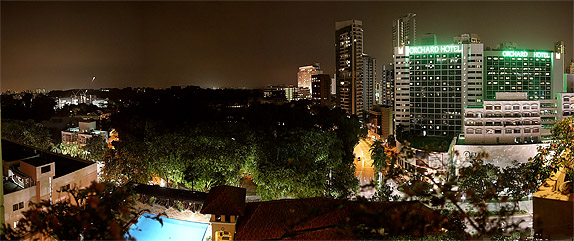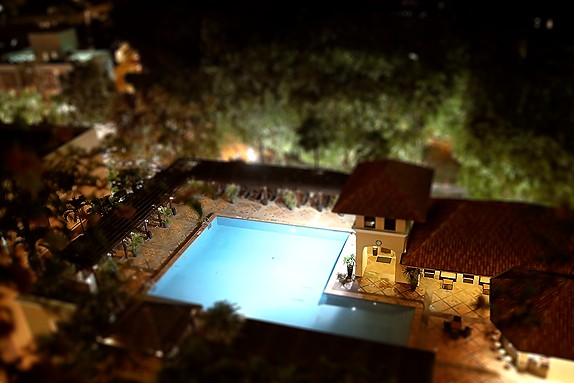 The Orchard Parade Hotel is situated in Orchard Road, which is one of the most happening places in Singapore. Orchard Road is about a 3 kilometer stretch filled with cafes, restaurants and malls interconnected to each other through underground shopping levels reaching 6 floors down. It's just amazing!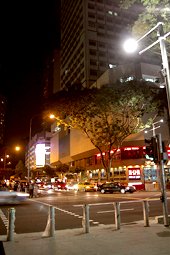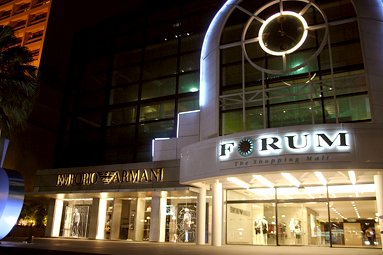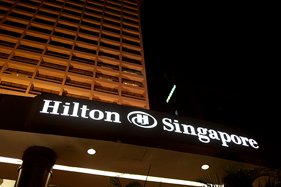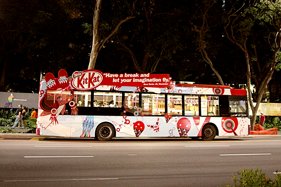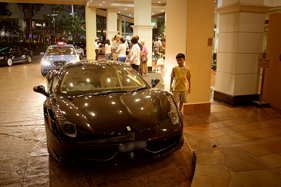 David posing beside a black Ferrari
We walked around Orchard road looking for a restaurant and ended up in Grandma's, a restaurant serving mostly Singaporean recipes. The food was fantastic and wasn't very exotic. Very safe for the non-adventurous traveller.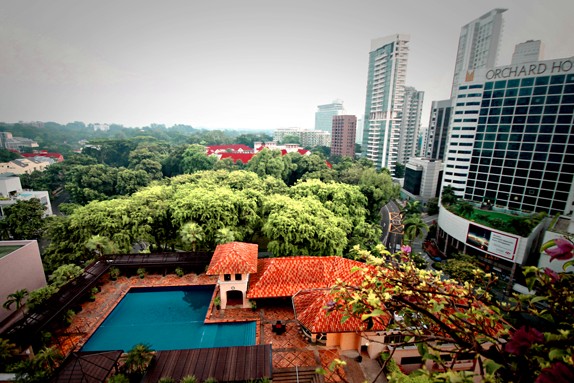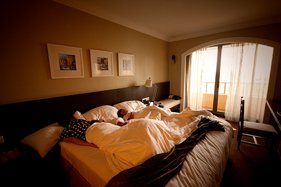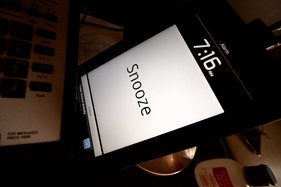 Friday, we made our way to Universal Studios and arrived there just in time for the opening, that's about 10am.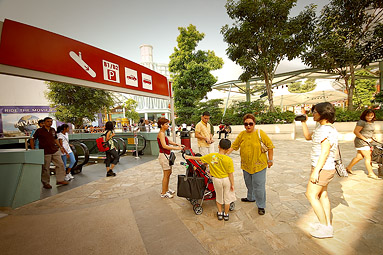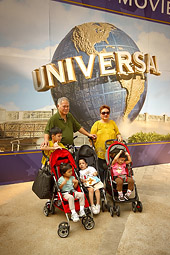 There were still a couple of rides and entertainments that were under-construction, but 90% was working. The whole theme park was jam-packed with people, as Good Friday was also a holiday in Singapore.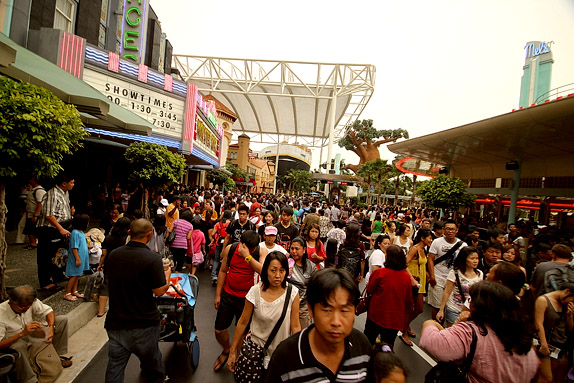 The waiting time for the rides range from 50 to 90 minutes. Although the big scary rides, like the roller coasters and the Mummy, had generally shorter lines than the kiddy rides. So my son and I left our group and bought ourselves an Express Ticket. The express ticket is a SG$48 pass that lets you skip the line and go straight to the ride. But the ticket is limited to 1 pass per ride. This saved us a lot of time and we were able to go to almost all the height appropriate rides. It was really worth it.
David and me riding the Enchanted Airways
David and me riding the Dino Flyer
Natalie and me Riding the Dino Ride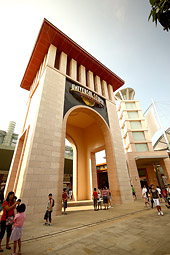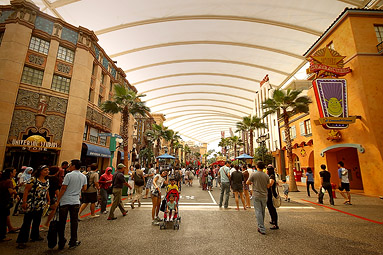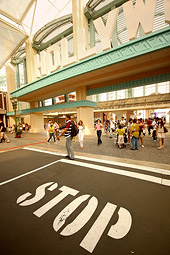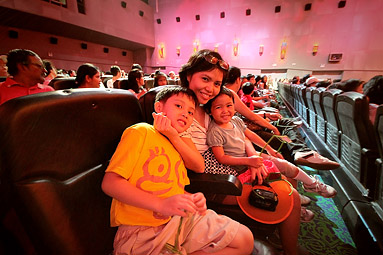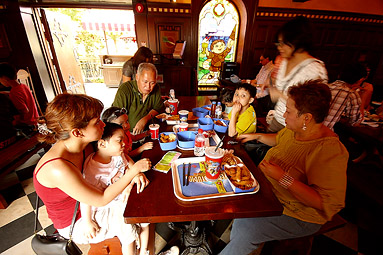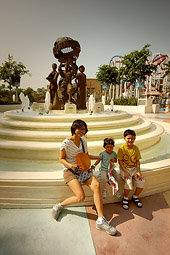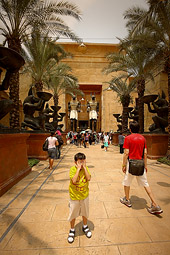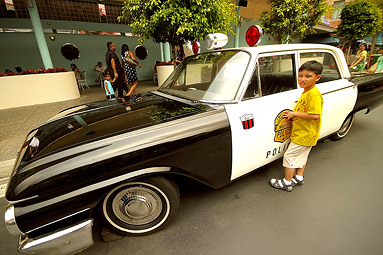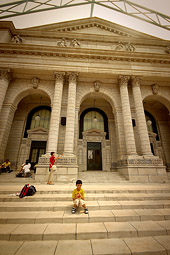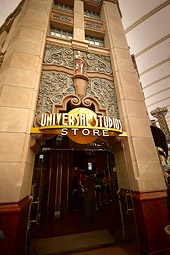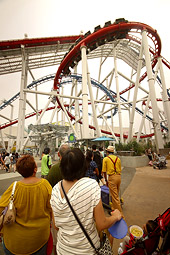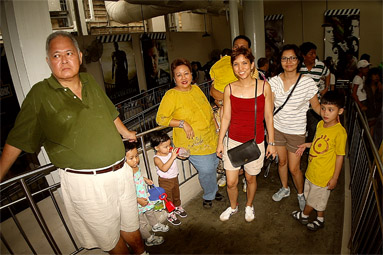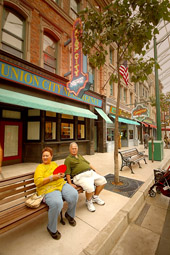 We were finished at Universal Studios by 6pm and went back to the hotel for dinner. We met with my wife's brother, JR, who was stationed in Singapore as an airline mechanic. He was with his girlfriend. We just talked the rest of the night while my son was playing with the PlayStation 3s on the hotel bar.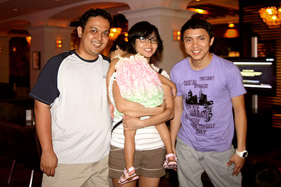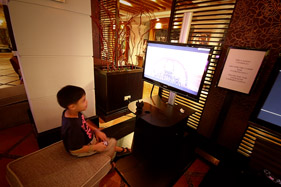 More on Singapore, go to Singapore, Day 3.