On our third day in Singapore, we went to Marina Bay Sands, which is a newly constructed hotel building and tourist attraction. Marina Bay Sands looks like 3 skyscrapers connected to each other by a deck that looks like a large cruise ship sitting on top. At the top, there is an awesome view of the whole city and, according to them, the longest pool in the world, which is only available for hotel guests.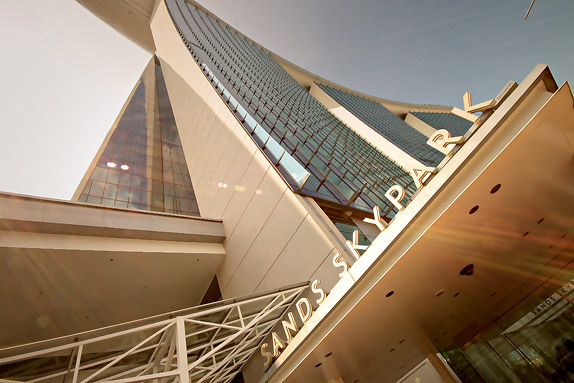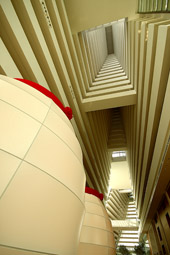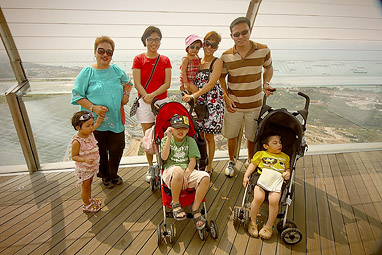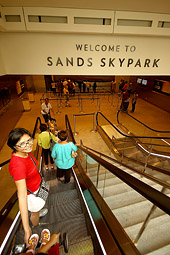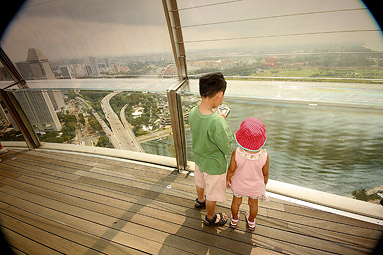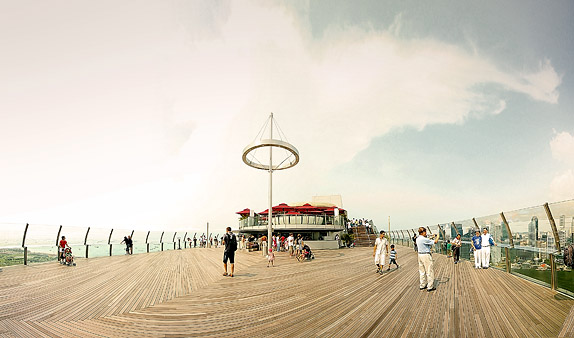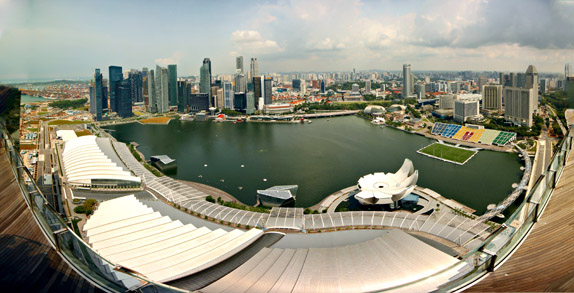 After Marina Bay, we went straight to the Singapore Flyer, a 40-storey high Ferris wheel that gives a very good view of the Marina Centre. The ride takes about 45 minutes to make one revolution and fits more than 20 people in each capsule.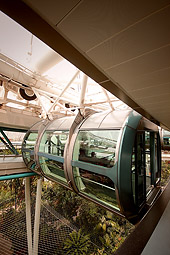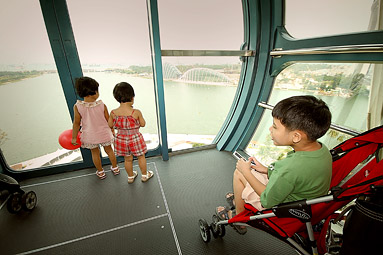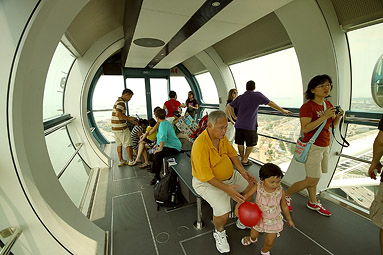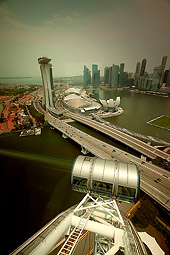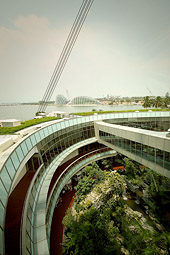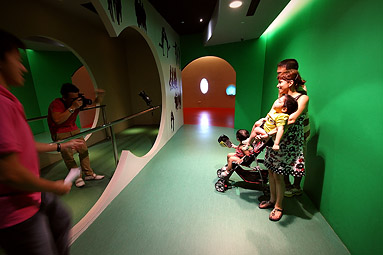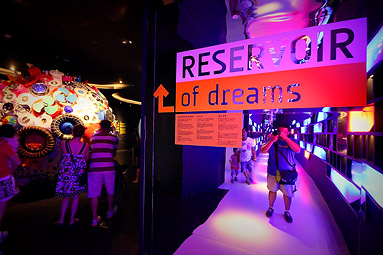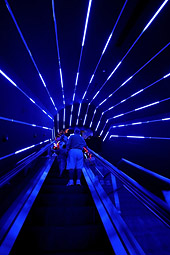 After the Singapore flyer, we drove about an hour to the Singapore Zoo. We arrived at about 3 pm and went to the tram first while we plan our route/itinerary. Since we know we couldn't see everything as the zoo closes at 6pm and the place is just way too big, we just picked the animals the children want to see. So we got down at Tram Station 2 to visit the reptile garden, which interests all of us.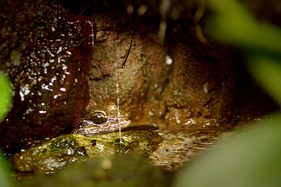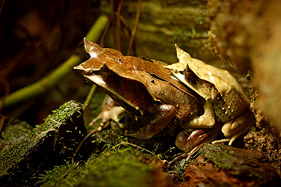 From there, we walked to the Amphitheatre, just in time for the Safari Show.
After the show, we lined up for the Elephant ride, as David really wanted to try it out. But after lining up for 5 minutes, when it was my turn to buy the tickets, the booth closed shop. The person in front of me bought the last ticket! Such a bummer! So we just went home, broken hearted, but still had a lot of fun.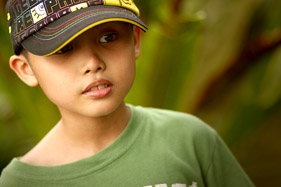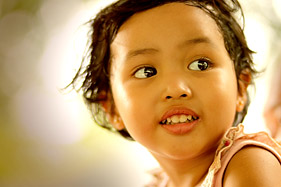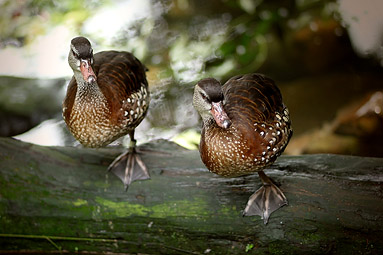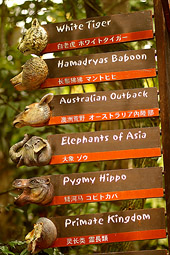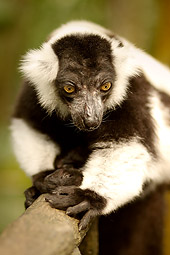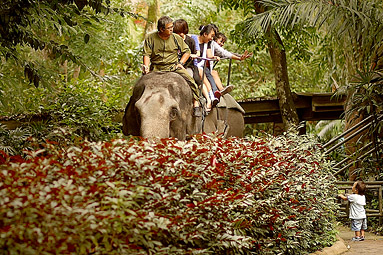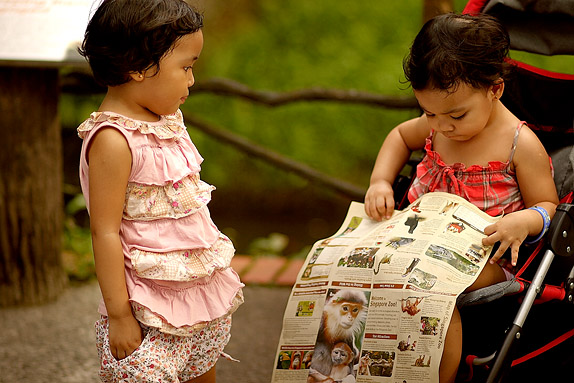 Natalie with her cousin Kimi
We got back to the hotel by 6pm, cleaned up and went to dinner. At dinner time, we went to Stuart Anderson's Black Angus Steakhouse for a steak dinner. They cooked my 11oz. medium-rare top sirloin black angus steak perfectly! It's been a long-time since I tasted steak this good!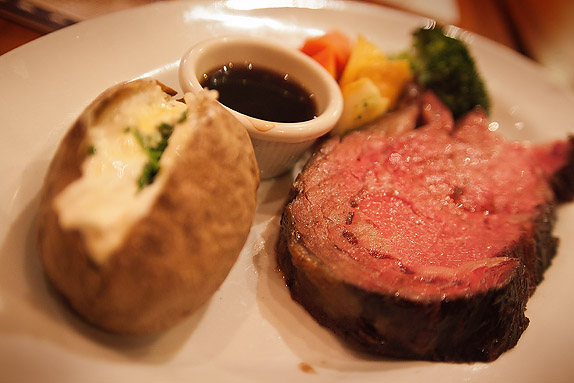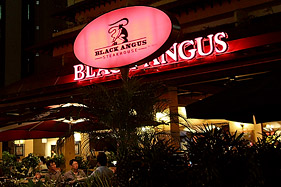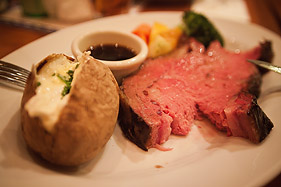 After dinner, my wife, David and I walked down the street to look at the shopping malls at Orchard road. By some stroke of luck, we bumped into Elizabeth, our classmate back from De La Salle University, who has been staying in Singapore for 4 years now. She introduced us to her husband, they're expecting a new member in their family, maybe, September or October.
Before the night was over, my brother invited us to see Clarke Quay, a bustling area full of night clubs and party people, of which 50% were westerners. The place was jumping, we got there at about 11:30pm.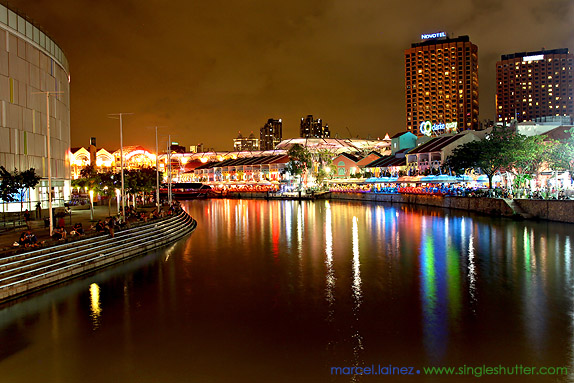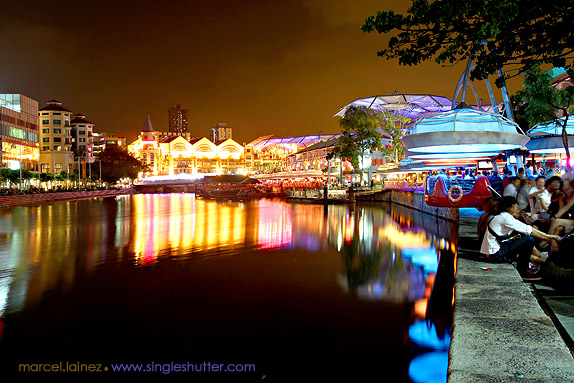 There were a couple of extreme rides, one was called Extreme Bungee, where you get slingshoted from a platform while strapped to a seat. We wanted to try it but couldn't justify the SG$45 fee per person. The ride lasts a couple of seconds, and there were 4 of us.
We sat down on one of the bars there and had a couple of drinks and then rode the taxi back to the hotel by 2am.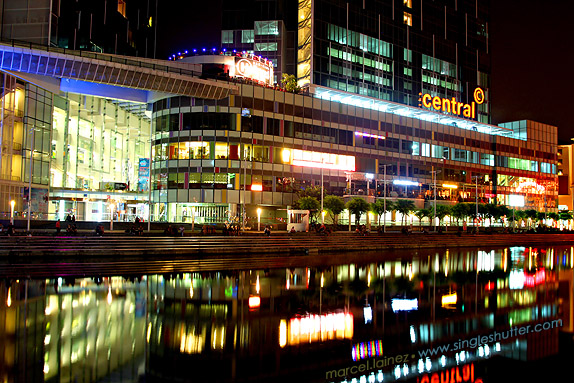 More of Singapore on Day 4 or go back to Day 2