Another long weekend, so another trip out of town. But since it's an All Soul's Day holiday, we were stuck in the south, within or close to Batangas for a customary visit to the cemetery on Nov. 1.
We decided to go to Tagaytay and stay at Taal Vista Lodge. There were so many people checking in, it looked like a refugee camp.
Anyways, Taal Vista Lodge retained its prestige and beauty even after all these years. This hotel has been here for as long as I can remember. Taal Vista Lodge and Mushroom burger were the only stopovers here in Tagaytay back when I was a kid, that's almost 30 years ago. And suprisingly, both are still open.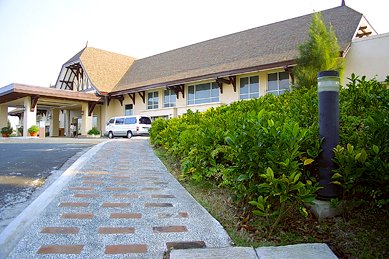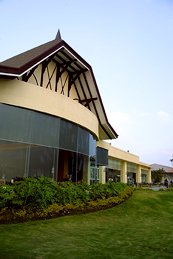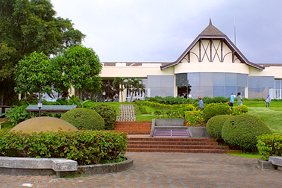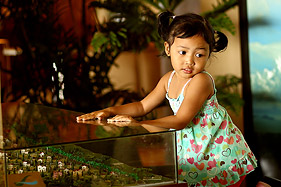 Taal Vista Lodge is still one of the best hotels here in Tagaytay, even with all the newer hotels and all the development. Retaining its cleanliness and its manicured lawn, it has remained a tourist scenic spot, and accepts day trips for tourists looking for a good view of the Taal Volcano.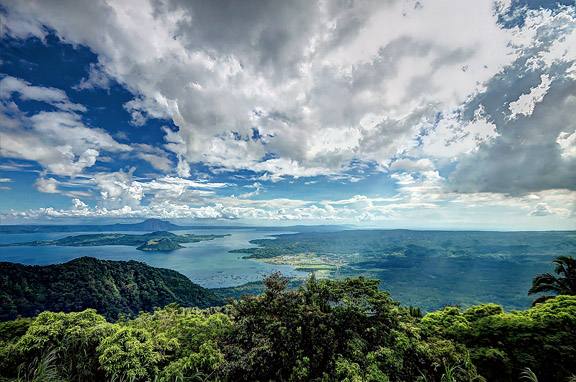 Taal Vista Lodge has changed a lot from what I remember, it has expanded with 2 wings on both sides, an older wing and a much newer one. We stayed at the older wing, which was right beside the swimming pool and game rooms.
The Rooms
The rooms here at the older wing needs a bit of renovation. The wood parquet floors are starting to break apart, the bathrooms are somewhat dirty and showerheads spraying all over. The TVs are vintage CRTs with broken remotes, maybe its time to replace it with newer LED TVs. At P6500 per night, I find it a bit high specially with the room's condition. Of course it's not just the room you are paying for. I've seen inside the newer wing and the rooms are much much better, of course, for a higher rate.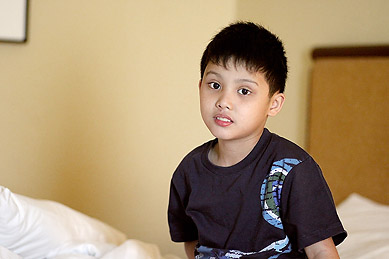 Facilities
The hotel has a number of facilities to pass time with. It has an unheated swimming pool, which is freaking cold this time of year, they should really think about getting it heated. A game room, with billiards, darts and a chess table, and a kid's playroom with a couple of plastic play structures and a number of children's books.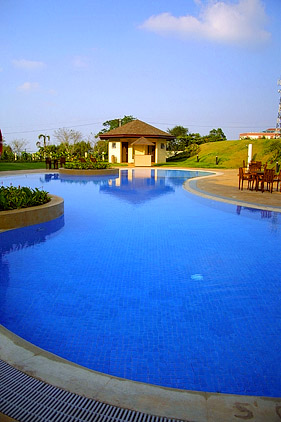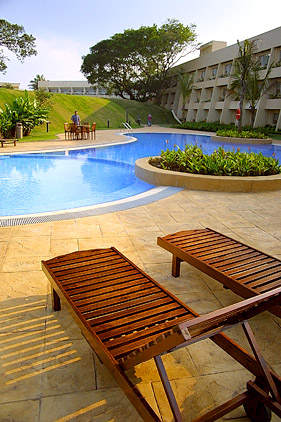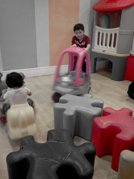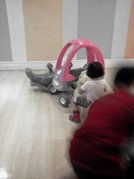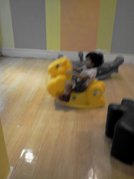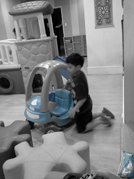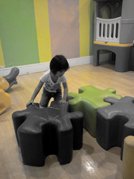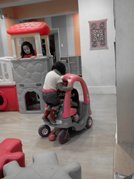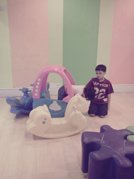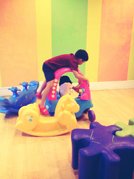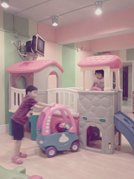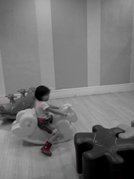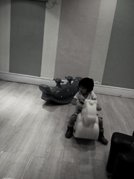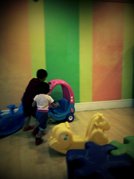 Kiddie Room Pics taken with Camera 360 app on Samsung Galaxy Tab 7
But the best of all, is the viewing deck, which is a 2 hectare manicured lawn with rolling hills and a stunning view of Taal Volcano. Kids can roll around the grass or run barefoot! I myself almost fell asleep, lying down, looking at the bright sky with the cool wind rushing through my face. It was so relaxing.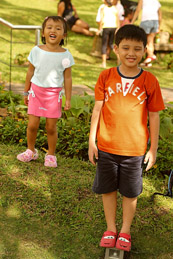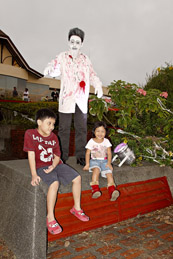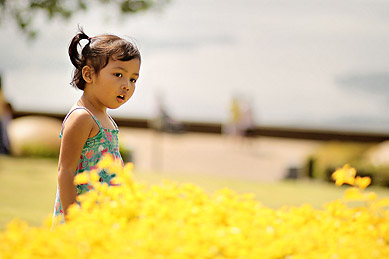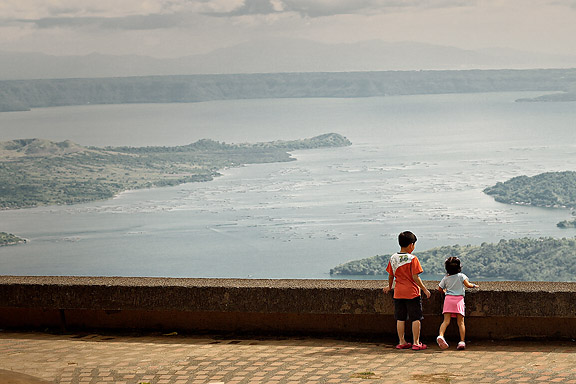 The Restaurant
The hotel restaurant is spacious and beautiful. The service personnel are very quick and courteous and helpful. They have filipiniana entertainment during lunch on holidays and weekends. It's usually dances from the different cultures of the Philippines. My son and daughter even danced one of the folk dances. It was very fun, especially for the parents. Haha!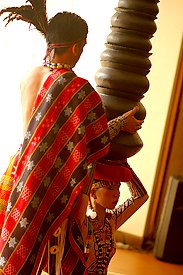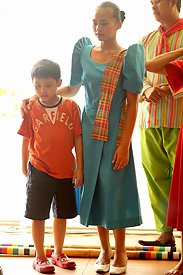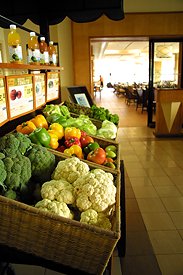 All in all, Taal Vista Lodge is still my favorite hotel in Tagaytay. If you're looking for a relaxing place to stay during the weekend, which is very convenient and a stone's throw (with a catapult) from the bustling Metro, this place is a good bet.
Our vacation pics.