There has been a surge of boutique hotels recently in Tagaytay, and one of these is Lee Boutique Hotel. This is the first boutique hotel I've stayed in.
Lee Boutique Hotel is a nice, cozy, little hotel that just opened this year. Despite being a newcomer, their personnel were quite experienced, polite and very helpful.
The hotel lobby, although small, is stylish and the ambiance, welcoming. The choice of furniture is very classy. As soon as we entered, we were greeted with warm smiles and cold strawberry flavored iced tea.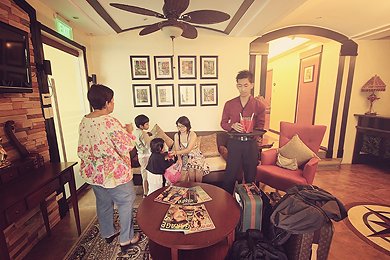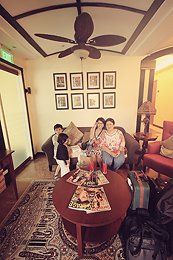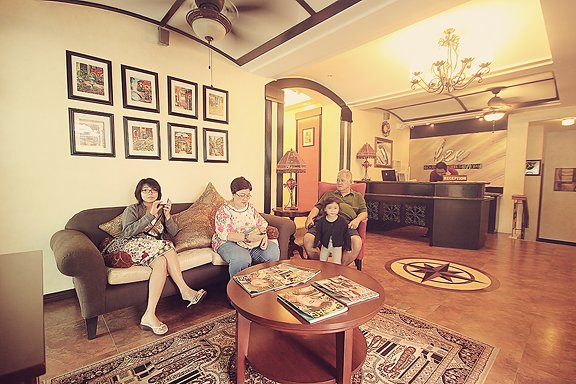 After checking in, we went to our room which is at the Second floor. The Hotel is 3 storeys high, and the top floor is just one studio room penthouse and a really large deck. On the roofdeck, there are a few tables and chairs, a sofa set and some reclining seats for sun bathing. Although, when we got here, the fog was so thick you can't see five meters ahead, so I can't comment on the view, must be nice if it were clear.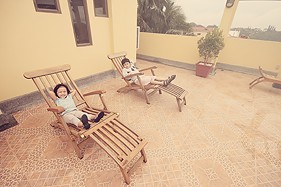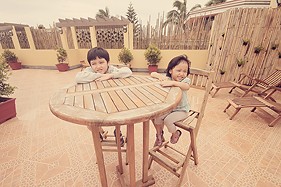 The room we got was a family suite. I was surprised at how big the room is. It has 2 bedrooms, a living room and a dining area. There's an LCD TV on each of the rooms, and a bigger one in the living room. The room had a very high ceiling, which makes it look more spacious. The murals on the walls made it feel a bit, mediterranean. It was very nicely done.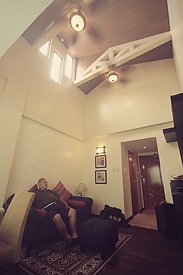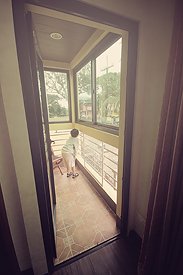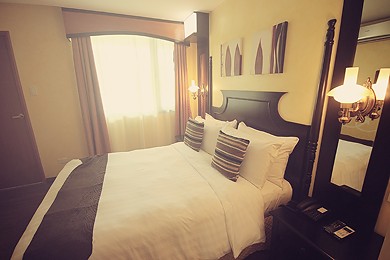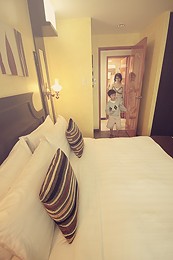 The suite also has 2 bathrooms, one in the master's bedroom and one in the living room. The bathrooms are really good and clean, the tiles polished and it had one of those big showerheads that would just cover you with water, I just love those.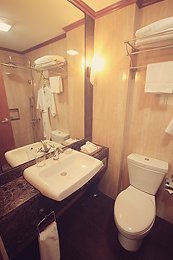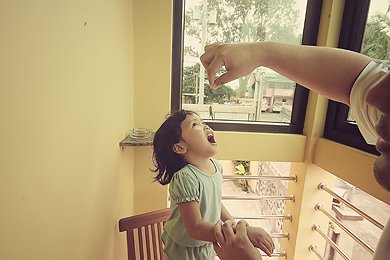 The hotel had this, sort of, personal feel. Like it's your own house and that you know everyone there. I'm not sure if the other guests felt this way, but I sure did.
We only stayed there overnight, and, overall, it was a very good experience. The only downside was that the wifi signal in our room was very weak and accessing the internet was very difficult. They have a computer in the lobby for guest use but my son hogged it, watching youtube.
More pictures from this trip